Thrive without compromise
Fortress
INTEGRATIONS
By integrating fully with best-in-class solutions, Fortress OS
supports you like no other property management software (PMS) can.
We are not an all-in-one Solution. We are Better.
Fortress OS is a comprehensive solution that covers every aspect of property management. This enables you to concentrate on constructing a solid foundation for your business. Get all the insight you need, from income and occupancy to rent trends, smart pricing recommendations, renewals, and more.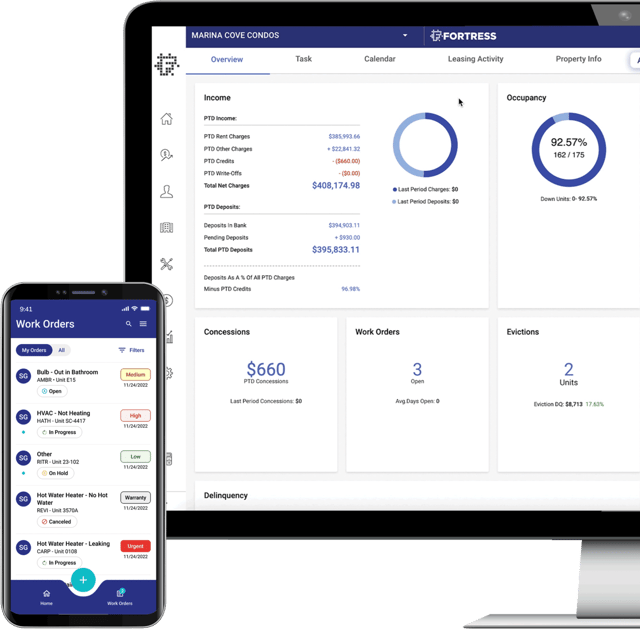 Integration Listing


AllTracs
TRACS is a HUD computer system developed to improve program management and financial control over the Office of Multifamily Housing Programs' (MFH) rental assistance programs by updating manual procedures to include automated processes and controls.
Apartment List
Apartment List finds you a home and our method is trust and transparency. We work hard to find the listings that are most relevant to you, making your search easier. From finding the right location to a manageable commute and beyond.
Apartments.com
The Apartments.com Network represents the nation's most comprehensive online rental marketplace. Our suite of digital advertising, social and reputation management, and market analytics solutions delivers the most leases at a great ROI for our advertisers. Apartments.com is the only source you need to optimize your online marketing performance and fill your vacancies fast.


AvidXchange
AvidXchange accounts payable automation software helps middle-market businesses and suppliers boost efficiency, accuracy and speed. We've become a leading provider of accounts payable automation software and payment solutions for middle market businesses and their suppliers, all by making our customers' business our business.
Bottomline
Transforming business payments and processes for companies and financial institutions around the world. Obsessed with removing complexity. Automating and digitizing all that is possible. Every day.


Conservice
Conservice is the nation's largest, most trusted utility management & billing services company. Save time and money by allowing us to manage your utilities.
Domuso
Domuso provides property managers and owners automated payment processing & resident communication in one user-friendly property management software.
Engrain
Engrain is transforming the way people find, lease and manage property. A recognized leader in next-generation touring technology and map-based data visualization software, Engrain's advanced integrations and technical flexibility offer solutions for any real estate technology stack.
Equifax
Equifax, Inc. is a leading global data, analytics, and technology company leveraging cloud technology to drive the global economy forward. Our proprietary software tools use advanced statistical techniques and machine learning algorithms to analyze data sourced from numerous consumer and business databases, such as credit, financial assets, telecommunications and utility payments, employment, income, demographic, and marketing data.
Further
The FURTHER Virtual Sales Assistant, or VSA, helps you automate prospect engagement on your website, essentially moving your funnel higher upstream, and helping you engage more leads.
Hello Data Ai
HelloData uses AI to help you analyze multifamily rent & expense comps, optimize rental pricing, and raise NOI. We are passionate about helping multifamily investors and technology providers leverage real-time market data and AI to improve their operations and product offerings.
Hubspot
HubSpot is a CRM platform with all the software, integrations, and resources you need to connect your marketing, sales, content management, and customer service
Munibilling
Munibilling is a user-friendly utility billing software offering easy billing creation and inexpensive bill printing services, and online payment portals.


PropUp
PropUp is a cloud-based App that seamlessly integrates and enhances existing property management platforms by adding critical functionality.
Quickbooks Online
QuickBooks is a user-friendly, simple accounting software that tracks your business income and expenses, and organises your financial information for you, eliminating manual data entry. QuickBooks simplifies small business accounting and automates tasks such as; Bookkeeping, Invoicing, Time tracking, Sales tax management, Budgeting, Bank reconciliation and Inventory tracking.
Rent.
The fastest way to search houses, apartments, condos and townhouses for rent anywhere in the US. We take the hassle out of renting.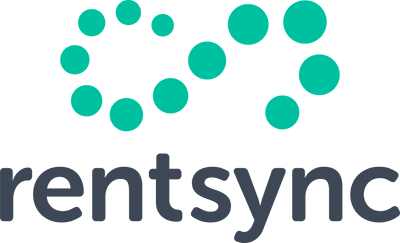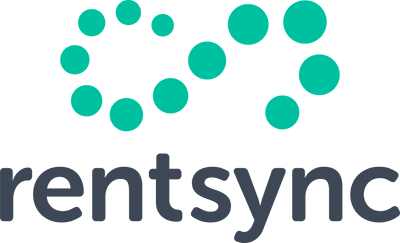 Rentsync
Rentsync is a leader in multifamily marketing software & services, with 20000+ properties on the platform and over five million leads generated annually. As a trusted provider of multifamily marketing solutions for over a decade, we're serious about solving the biggest pain points for property marketers and creating innovative solutions that allow clients to transform their marketing from a cost center into a revenue driver.
RESI
ResiHome strives to deliver the highest quality homes in the neighborhood. All of our homes are newly renovated or brand new with updated appliances and a freshly painted interior. With our rigorous quality assurance program, you can be sure that your rental home will meet your high standards!
Sage Intacct
Sage is the market leader for integrated accounting, payroll and payment systems, supporting the ambition of the world's entrepreneurs.


Threshold
Threshold handles everything it takes to run your property: leasing, maintenance, resident relations and reporting. Our management fee is simply based on the collected rent - with no extra fees or tricks.
TransUnion
Transunion offers total credit protection all in one place from credit score, credit report and credit alert. Check your credit score today from TransUnion.
Zenbase
Zenbase, a financial health solution, offers Canada's only automated rent reporting and most popular split rent payments. We are committed to economic inclusion that fosters financial empowerment for renters. Our solutions improve the financial wellness of renters while improving operational efficiency for property managers.
Zillow
Zillow Group is reimagining real estate to make it easier to unlock life's next chapter. As the most-visited real estate website in the United States, Zillow and its affiliates offer customers an on-demand experience for selling, buying, renting and financing with transparency and nearly seamless end-to-end service.
Zumper
Zumper is used by millions of renters to find houses, rooms, condos, or apartments for rent. We connect property owners and multifamily partners with quality renters and give them the tools they need to fill more vacancies, more quickly.
It's easy to switch from your current PMS to FORTRESS
Give us the green light and watch us go! We diligently handle the transfer of all of your resident and property data to get your properties through the dark period and into the light of FORTRESS within 4 hours. So, lean back, take a deep breath, and experience elevated operational efficiency.