The 5 Best Multifamily Property Management Software Platforms in 2023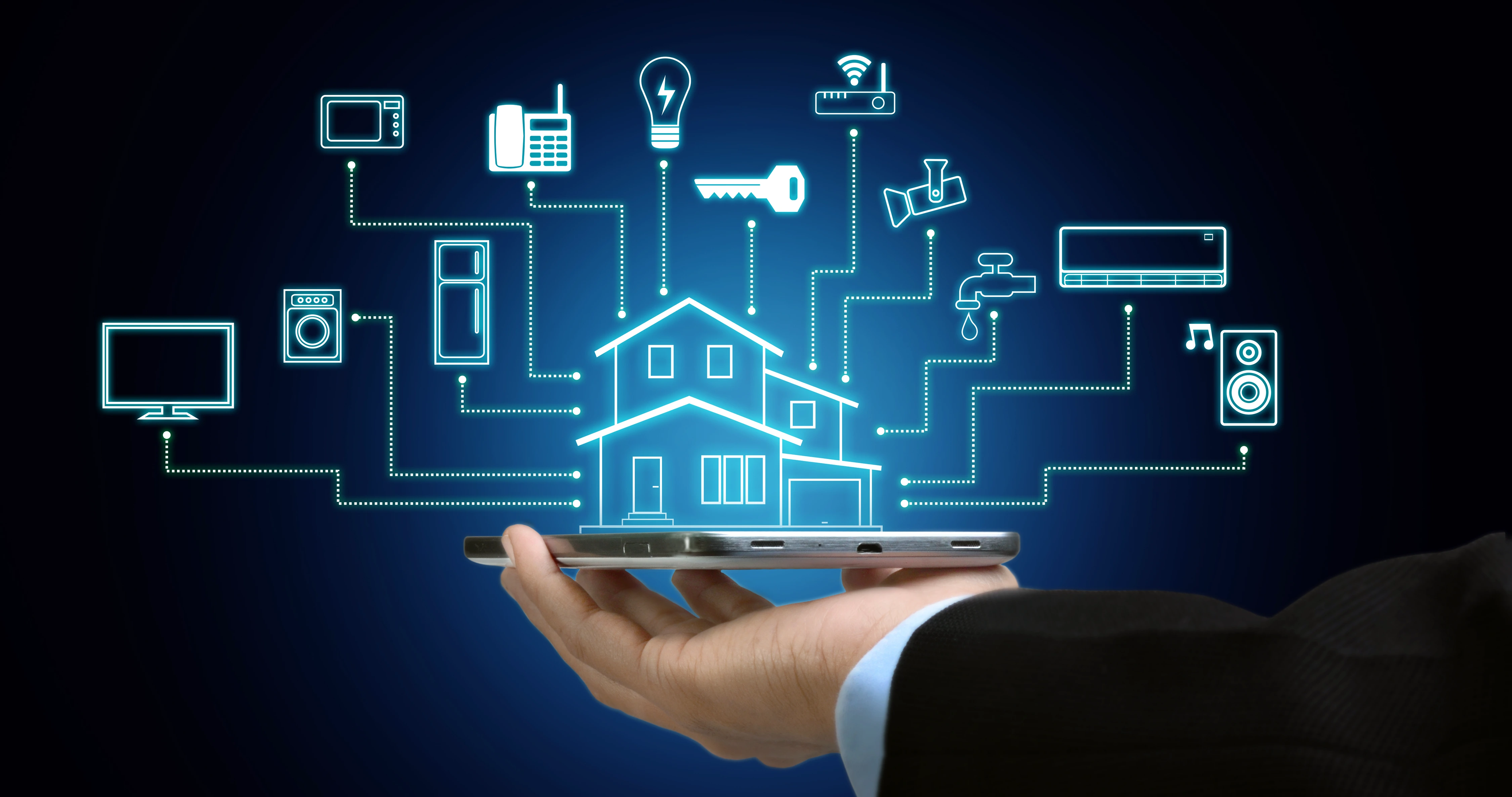 As an owner or manager of multifamily properties, you have a lot on your plate. Your tasks are endless, and your phone and inbox never seem to be quiet. Fortunately, there are resources available to assist you in managing your workload and keeping track of things. One of the most widely used tools is multifamily property management software, which can help you and your company thrive. Read on to find out more about property management software, how it operates, and why this technology is necessary to efficiently manage your portfolio in 2023. We will also rate the top 5 multifamily property management software platforms currently on the market.
This guide covers:
What is multifamily property management software?
How does multifamily property management software work?
Why should you use property management software for apartments?
How to choose the right property management software product
The 5 best multifamily property management software platforms in 2023
What is Multifamily Property Management Software?
Multifamily property management software (PMS) systems are designed specifically to provide solutions to complex problems related to managing multiple properties simultaneously. They help manage tenant records, accounting, and financials, rent roll data and maintenance requests, as well as other tasks related to the day-to-day operations of an apartment or condominium building. The software typically includes tools for tracking rental payments, generating reports on occupancy rates, setting up online portals so tenants can pay rent online or submit maintenance requests electronically and more.
A good PMS should help you:
Manage your real estate portfolio
Organize your rental property operations
Manage rent rolls and finances
Manage leases and affordability compliance
Communicate effectively with tenants
Most residential property management software products are intended for buildings with over 50 units., but many providers offer lite versions for small buildings with fewer than 50 units. If you manage a small building, there may even be free property management software products available.
The best property management software platforms for apartment buildings are those that help you automate operations. Your on-site teams will save time, streamline processes, and have everything they need to manage their properties in one place. Here are the most common features that property management software providers offer:
Prospective resident lead management
Lease administration & document signing
Rent collection and/or a portal for residents to pay rent online
Amenity & facility management
Resident communication tools (for both one-on-one messages and mass communications)
Accounting management tools
Resident retention tools to help manage relationships with existing tenants
Marketing services, including internet listing site (ILS) syndication
Maintenance request management
AI leasing assistants
How Does Multifamily Property Management Software Work?
Property management software is usually offered as a Software as a Service (SaaS) product, meaning you pay for it monthly or annually. Most providers these days offer cloud-based software, but some still offer on-premise solutions. Upon subscribing, you can access all the tools the software offers. Managed properly, it can help streamline operations, improve customer service and reduce operational costs, all while helping you manage multiple properties more efficiently.
The primary benefit of using multifamily property management software is that it simplifies the process of managing multiple properties at once. By consolidating your information into one system, you're able to easily access important data regarding each individual property in one place. This means that rather than having separate spreadsheets or documents with information pertaining to each individual apartment complex or condominium building in your portfolio, you can now access everything from one centralized platform—saving time and money in the process. Additionally, many multifamily property management systems also offer features such as automated emails and text messages that further streamline communication between landlords and tenants alike.
The Benefits of Using Property Management Software for Multifamily Buildings
Managing a multifamily building can be a daunting task. From accounting to tenant management and more, there is so much to keep track of that it can quickly become overwhelming. Thankfully, property management software exists to help take some of the burden off your shoulders and streamline the process. Some reasons you should leverage multifamily property management software in your properties include:
Improve Resident Retention Rates – Property management systems offer valuable tools to communicate with residents and boost engagement. Frequent communication leads to happier tenants, which leads to higher retention rates over time. And with features such as automated payment systems and tenant portals where they can check their rent status or submit maintenance requests at any time of day, tenants are able to get what they need without having to wait around for a response from a manager or other staff member. As an added benefit, if your residents are happy and stay longer, your managers will have a less stressful experience managing your portfolio. As we've written before, staff retention is a major issue in the property management industry, so anything you can do to improve it is a huge help!


Automate Processes to Save Time – As a property manager or owner, you have a lot of repetitive tasks to do. Property management software can automate tasks like pulling reports, calculating the average time for outstanding work orders and calculating forward occupancy, helping reduce the time you spend on these tasks. In addition, a great PMS will help property managers access reports that are constantly updated with real-time analytics allowing them to assess current performance and make informed decisions about future investments.


Property Record Centralization – Good property management software products help you centralize your operations, keeping all your operating information in one convenient spot. The best PMS solutions are easy to learn and navigate so you won't have to dig through files. Not only does this make managing tenants easier, but it also prevents data from becoming lost or corrupted due to human error or outdated filing systems.


Simplify Property Accounting and Financial Management – An error in your property accounting can result in considerable time, stress, and financial losses. Utilizing a property management software to track expenses, manage account information, and enhance bookkeeping can help mitigate these risks.


Integrations with Other PropTech Products – Your property management software can be integrated with other PropTech products that you are already using, such as an intercom or access control system, to streamline your property management process.


Generate Cost-Savings – Property management software may seem expensive, but it's a cost-effective solution because eliminates the need for manual filing and data entry, drastically reducing labor costs. Additionally, because many programs are cloud based, there is no need to purchase expensive hardware or equipment, making them even more affordable.
Clearly there are numerous benefits associated with using property management software for multifamily buildings such as cost savings, efficient data storage and collection, and improved tenant services just to name a few. If you're looking for an effective way to manage your multifamily portfolio, then consider investing in a strong property management solution. Below we'll explain how to choose the right one for you.
How to Choose the Right Property Management Software
Choosing the right property management software for your business can feel like a challenge, but it doesn't have to be. There are a few key steps you can take to ensure that you make an informed decision about which property management software is the best fit for your company. Let's look at some things you should consider when selecting property management software:
Features and Capabilities – The first step in choosing a property management software is to identify which features and capabilities are most important for your business. Consider whether you need basic features such as tenant screening and accounting or more advanced capabilities such as online payments, maintenance requests, and document storage. Knowing what specific features and capabilities are needed will help narrow down the list of potential providers.


Pricing Structure – To determine the cost of the property management software, make sure you evaluate the pricing structure, including whether the provider requires upfront payment or offers monthly payments, whether there is a contract and cancellation policy, and if any features cost extra. Additionally, take advantage of free trials provided by many providers to assess various products and determine which one is best suited for your needs.


Scalability – Another factor to consider when selecting property management software is scalability. Does the provider offer solutions that can easily adjust if your portfolio size changes? Be sure to select a provider who offers scalable solutions so that you don't outgrow the system and need to switch vendors in the future.


Integrations – Another key factor when selecting property management software is integrations with third-party systems or existing applications. This allows you to streamline processes across all of your systems, reducing errors and increasing efficiency. When evaluating potential providers, ask if they have integrated with any of your existing applications so that you don't have to manually export data from one system into another.


Data Migration – One of the most painful things for a property manager is going through a migration from one system to another. Providers often try to lock you in and make switching difficult. You should request a trial with your migrated data to see how difficult it will be to migrate your data to the new system. If the migration process is too long or complicated, you should avoid that PMS.
Making an informed decision on property management software requires careful consideration of several factors, including features and capabilities, scalability, and integrations with third-party systems or existing applications. By following these guidelines, real estate owners and property managers can ensure that their business chooses the right vendor for their needs now and in the future.
The 5 Best Multifamily Property Management Software Platforms in 2023
Once you understand what property management software is, how it works, how it can benefit your operation and what to look for in a software provider, it's time to choose the best PMS for your portfolio. To help you analyze the options, we've put together a list of the top 5 property management software products you should look at in 2023:
Fortress – Fortress is the real estate industry's most automated property management platform. It brings all of your key analytics into one place, and helps you review things you would typically need to calculate manually, like average outstanding work orders time and forward occupancy – without exporting dozens of reports. The Fortress platform's rapid onboarding process (which uses AI to handle your onboarding in days with almost zero down time), its built-in training through walk.me, and its online portal for resident payments help property managers save hours every week using Fortress over other property management systems. These are some of the reasons property managers love Fortress, with 9 out of 10 recommending it over the leading property management software providers. In addition, Fortress offers robust integrations with industry leading providers for credit reports, payments and accounting such as TransUnion, Domuso and Sage Intaact (with an option for Quickbooks integration as well).


Appfolio – Appfolio offers cloud-based tools for apartment, residential, commercial, council and student property managers. It allows users to manage financial data, track maintenance, and communicate with renters, owners, and vendors. With features like online rental applications, rent collection, and mobile inspections, the platform helps streamline real estate and property management processes. Appfolio also offers a dedicated owner's portal and the ability for tenants to submit maintenance requests through the software.


Buildium – Buildium is a well-known platform for real estate professionals that offers a wide range of property management, accounting, business operations, and leasing tools. With Buildium, managing and expanding your real estate portfolio is easy and efficient, regardless of whether you own a few or many properties. The software allows you to manage finances and maintenance requests, market properties, and find tenants online. Like Appfolio, you can screen tenants and accept online applications. Buildium also provides portals for different stakeholders, including property owners, residents, and board members, to facilitate communication. The software caters to various types of properties, such as community associations, student housing, and affordable housing. Buildium was acquired by RealPage in 2019.


Rent Manager – Rent Manager is a flexible property management platform that can handle properties of any size. It includes an asset management database, accounting, contact management, work ordering, and marketing solutions. The platform allows you to track service issues, manage finances with detailed reports, and create an interactive website. It is mobile-friendly and offers a mobile app for on-the-go tasks. Tenants can also access real-time information and complete transactions from any device. Pricing is available by contacting the company and a free trial is available.


Avail – Avail is a cloud-based platform that offers a suite of tools designed to streamline and simplify multifamily property management tasks. Avail provides services such as tenant screening, rent collection, lease signing, maintenance requests, and more. With Avail's user-friendly platform, property managers can quickly find and resolve issues from any device. Plus, Avail's customer service team is always available to provide help if needed.
Managing multiple rental properties can be challenging without the right set of tools—but it doesn't have to be. There are many great options available today when it comes to finding the best multifamily property management software platforms on the market in 2023 - each offering unique features & benefits tailored towards helping landlords streamline various day-to-day tasks associated with managing rental portfolios successfully. The five listed here are some of our favorites—but there are many others out there worth considering based on your specific needs & requirements. Good luck finding the best software product for your real estate business!
---
Fortress Property Management Software was built by veteran property managers to deliver a remarkably easy to use interface, real-time insights and best-in-class customer support. Learn more about Fortress from the articles below:
Or schedule a demo with our team below and see Fortress in action: